Online Poker Laws in Monatana
Home » US Poker Laws » State Laws » Montana Poker Laws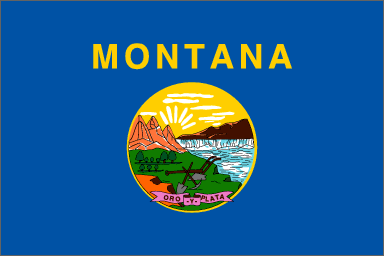 Relevant state code: 23-5-110 et seq.; 23-4-101 et seq.
Known informally as Big Sky Country, Montana has modern laws regarding gambling that belie its rustic image.  Those laws are as harsh as they are modern, as Montana takes a very strict approach to regulating gambling.  Their approach is buttressed by a definitive take on what activities are considered illegal forms of gambling:
Section 23-5-112 (13)(a)
"Gambling" or "gambling activity" means risking any money, credit, deposit, check, property, or other thing of value for a gain that is contingent in whole or in part upon lot, chance, or the operation of a gambling device or gambling enterprise.
Montana law is unambiguous regarding what types of gambling are and aren't allowed in the state:
Section 23-5-151
Gambling prohibited. Except as specifically authorized by statute, all forms of public gambling, lotteries, and gift enterprises are prohibited.
We'll cover the forms of gambling Montana does authorize in the next section of this article.  Right now, let's talk about the penalties in store for those who violate Montana's anti-gambling laws.  The letter of the law offers some of the stiffest penalties found anywhere in the United States for both players and operators.  Operators - defined rather broadly under Montana law - face a basket of misdemeanor and felony charges for everything from running or profiting from illegal gambling activity to keeping and maintaining gambling devices to soliciting players to gamble.   While players don't face quite the same level of wrath as operators, it appears that they could qualify for a felony charge of operating an illegal gambling device (23-5-156). 
In terms of enforcement, Minnesota reported roughly 45 gambling-related charges in 2011. 
What Gambling Does Montana Allow?
In addition to pari-mutuel wagering on horse and dog races, Montana offers tribal gambling and a state-run lottery.     
Social gambling is expressly exempted from the statutory definition of gambling:
Section 23-5-112 (13)(c)
The term does not include social card games played solely for prizes of minimal value, defined as class I gaming by 25 U.S.C. 2703.
This would seem to allow home games of poker played for small stakes with no cut taken by the house.
As for charitable gambling, bingo, keno and raffles are allowed, as are casino nights where card games like poker can be offered.  Charitable gambling in Minnesota falls under the purview of the Minnesota Departmentv of Justice.
Can I Play Poker Legally in Montana?
At tribal casinos or approved casino nights held by charitable organizations, yes.
In home games where no one takes a rake or any other profit and the stakes are small, almost certainly.
Absent those conditions, playing poker for money is likely illegal in Montana.  The game falls well within Montana's definition of gambling, and Montana law specifically outlaws any gambling activity not regulated by the state.
What Does Montana Law Say About Online Poker Rooms and Casinos?
Montana is one of only a handful of US states with laws that specifically address online gambling.  Internet gambling is classified as an "Illegal gambling enterprise":
Section 23-5-112(21)(a)
"Internet gambling", by whatever name known, includes but is not limited to the conduct of any legal or illegal gambling enterprise through the use of communications technology that allows a person using money, paper checks, electronic checks, electronic transfers of money, credit cards, debit cards, or any other instrumentality to transmit to a computer information to assist in the placing of a bet or wager and corresponding information related to the display of the game, game outcomes, or other similar information.
Note that the definition includes both "legal or illegal gambling," an insertion that renders the legality of the gambling a moot point.  Any gambling conducted over the Internet is illegal in Montana.  While players seem to be absent from the above definition, they would likely be criminally liable for effectively transforming their computer into an illegal gambling device.
This point is further made by a press release from the Montana DOJ addressing online gambling during March Madness.
Despite this specific statutory language, we were unable to find any instances of individuals prosecuted for online gambling in Montana.
Montana Gambling Laws: Fun Facts
You can legally wager on fishing derbies in Montana.
Calcutta pools (also called Calcutta auctions) are legal in Montana under specific circumstances (Section 23-5-221).
Latest Online Gambling Developments in Montana
Montana has not been an active voice in the national conversation on regulating Internet gambling.
Online Poker Regulation in Montana: A Good Bet?
Hardly.  Montana ranks near the bottom of US states in terms of potential for online poker regulation.  State law prohibits legal online gambling, a unique and substantial hurdle.  There is a total lack of legislative or social interest in regulating online gambling or online poker.  The population of the state would be likely insufficient to support a standalone poker room, and any effort to regulate online gambling would almost certainly face stiff opposition from tribal gambling interests.
In short: The odds that the state will regulate online poker are as long as the sky in Montana is big.