Colorado Poker & Gambling Laws
Home » US Poker Laws » State Laws » Colorado
Relevant state code: 18-10-101 et seq.; 12-60-101 et seq.; 12-47.1-101 et seq.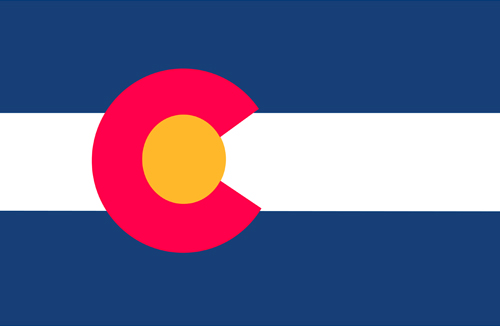 Colorado Quick Links
Gambling in Colorado dates back to at least the late 19th century when icons like "Poker Alice" would roam from table to table, playing cards and raking in the dough. Gambling was a popular way to pass time at camps in pre-colonial Colorado – remember, the state only became a territory in 1861 before joining the union in 1876, and at the time the region was a mix of tribal communities and settlements populated by gold miners and settlers from the east looking for land and opportunity.
Colorado Gambling Laws
As far as legal definitions go, Colorado defines gambling as follows:
(2) "Gambling" means risking any money, credit, deposit, or other thing of value for gain contingent in whole or in part upon lot, chance, the operation of a gambling device, or the happening or outcome of an event, including a sporting event, over which the person taking a risk has no control, but does not include:
Bona fide contests of skill, speed, strength, or endurance in which awards are made only to entrants or the owners of entries;
(b) Bona fide business transactions which are valid under the law of contracts;
(c) Other acts or transactions now or hereafter expressly authorized by law;
(d) Any game, wager, or transaction which is incidental to a bona fide social relationship, is participated in by natural persons only, and in which no person is participating, directly or indirectly, in professional gambling; or
(e) [Repealed.]
(f) Any use of or transaction involving a crane game, as defined in section 12-47.1-103 (5.5), C.R.S.
Casino gambling is legal in three towns in Colorado: Central City, Cripple Creek, and Black Hawk. Not coincidentally, those three towns are also considered National Historic Districts and gambling is almost seen as a tradition there. In addition, there are two tribal casinos: the Ute Mountain Casino is in Towaoc and the Sky Ute Casino is located in Ignacio. Both of the tribal casinos operate outside the laws applied to the non-tribal casinos and they're therefore open 24 hours a day.
What is Legal in Colorado?
All in all, there is a network of more than 40 gambling venues in Colorado. Approved games include poker, blackjack, roulette, craps, and slot machines, and the tribal casinos also offer keno.
Colorado residents can legally bet on dog and horse racing so long as the wagering is part of a pari-mutuel or pooled bet (the kind used at racetracks in Colorado and most other states). As of 2003, off-track simulcasts are also permitted.
Social gambling is allowed under the provisos that the game is secondary to a friendly gathering and that the host not rake or make a profit of the game. There have been pushes to classify poker as a game of skill, which would make it exempt under the gambling regulation/definition above, but that challenge was scuttled in the Supreme Court. Charity gambling is legal but limited to bingo and raffles that must be individually licensed by the state. Both types of events follow the "payment, luck, and prize" rule which basically says that all three of those elements must be present for a contest to technically be considered gambling. Therefore, a nonprofit could hold a casino night that offered no prizes or no buy-in and scoot right through the legal loophole.
Colorado does have a state lottery as well as scratch tickets. It also participates in multi-state lotteries such as Mega Millions and Powerball.
Penalties for gambling in Colorado are staggered. Individual gamblers can be convicted of a class 1 petty offense while professional gamblers are subject to a class 1 misdemeanor for the first offense but repeated offenses pump the charge up to a class 5 felony. Underage gambling is considered a class 2 misdemeanor, punishable by up to 12 months in jail and a maximum $1000 fine. Facilitating the gambling of a minor is a felony. Possession of a gambling device (defined as "any device, machine, paraphernalia, or equipment that is used or usable in the playing phases of any professional gambling activity, whether that activity consists of gambling between persons or gambling by a person involving the playing of a machine; except that the term does not include a crane game")is also a class 2 misdemeanor, also rising to the level of a class 6 felony of the offense is repeated.
Colorado Online Poker Laws
Colorado is yet another state that has yet to take an official stance on US online poker, at least as far as specific laws go. There is nothing on the books that singles out online poker or anything similar, however internet-based gambling is assumed to illegal under the umbrella gambling laws already in place – something backed up by a statement issued by the Colorado Attorney General in 2005. Basically, until online poker is listed as a specific exemption or otherwise licensed, it remains illegal by default.
That said, enforcement is scarce if not nonexistent. There simply isn't much interest in policing people who want to play online poker from the comfort of their own homes and most if not all online poker sites happily welcome players from Colorado.
Is it Legal to Play Poker in Colorado?
Yes! As long as you're playing at one of the card rooms in a licensed casino you can legally play poker in the state of Colorado. In fact, many of the casinos host tournaments that attract some serious talent all vying for the increasingly hefty jackpots. Social gaming is also permitted provided all participants abide by state law and there is a movement to classify poker as a game of skill so it would be exempt from blanket gambling regulations.
Will Colorado Regulate Online Poker?
Colorado is the land of soaring peaks and a proliferation of fun-filled outdoor activities, but the Rocky Mountain State is also one of the first in the nation to legalize marijuana for recreational use. What does that have to do with gambling? Well, everything or nothing, depending on your outlook. The legalization of marijuana does more than hint at a progressive population – it also points towards a legislature that recognizes the need for progress and legal evolution. The ability to tax online poker would be a major asset to the state's coffers much in the same way that taxing marijuana has benefited the state.
The Colorado Gaming Association is responsible for much of the pro-gambling push. They have been talking about a new bill that would legalize online poker and generate that aforementioned tax revenue – much of which would theoretically go to support community concerns such as education – but action has yet to be taken.
History of Gambling in Colorado
Many believe that the first casino in America is Brown's Saloon, which was built in 1822 on the corner where Colorado, Utah, and Wyoming meet.
In 1983, Colorado launched their state lottery. Powerball and Mega Millions became available later, in 2001 and 2010 respectively. Colorado added the 22-state Lucky for Life game to the state's lottery list in 2016.
Casino gambling was officially legalized in 1991 but limited to the historic towns of Black Hawk, Cripple Creek, and Central City. Guidelines mandated a maximum bet of $5 (hardly high stakes by Vegas standards) and the minimum age was set at 21 years old. The law was hotly contested, with more than 41% of voters going against the proposition.
In 1995, the state signed compacts with the Ute Mountain and Southern Ute Tribes that allowed them the right to run casinos independently from state oversight and regulation. The tribal casinos are also tax exempt but other rules governing betting limits and the type of approved games allowed on premises stand (with the noted addition of keno).
The Bingo-Raffle Advisory Board was created in 1999 to license charity games including so-called "Las Vegas Nights" as well as the obvious bingo games and raffles. Licenses are restricted to nonprofit organizations that intend to use the events solely for fundraising purposes.
In 2008, Colorado passed Amendment 50 granting the three casino towns the right to adjust their own regulations. Bets for table games were raised to a maximum of $100 per hand and slot games saw a similar rise in stakes. The types of table games also expanded to include craps and roulette alongside poker and blackjack and the original 2am curfew was lifted to allow round-the-clock gambling.