USA Friendly Poker Sites
December 11, 2023
I created USPokerSites.com more than 10 years ago to provide US poker players with a resource on which sites are legal, which sites accept USA players and how to play for real money. In the last 12 years, I've seen multiple poker sites come and go. Some due to the UIGEA / Black Friday and others due to scams or bankruptcy.
My goal is to keep you informed on which poker rooms are the best sites for American players. Like you, I want to make sure that my money and personal information is safe and secure. I want withdrawals processed in a timely manner and most importantly, I want fair games.
Back in the day it was easy to log on and play real-money poker at any site anywhere in the world – including PokerStars. These days, you need to do your homework to make sure that a site is legal in your state, that it's legit and that it's the best poker site for you.
I've done most of the homework for you. I've reviewed all USA poker sites across all networks to give you with the most accurate information on traffic, games, bonuses and payment options. You can see which sites pay the fastest, which have really good customer support and which provide the best tournaments for US players.
If you're wondering whether US online poker is legal, we also have a news section that covers Federal and State level poker laws in addition to legal pages which are updated frequently. Some states have regulated poker, some make it completely illegal and others are open to offshore sites.  
5 of the Best Poker Sites for USA Players - Updated December 11, 2023
Poker Room

USA

Bonus

%Match

Banned States

Poker Room Review

1. Bovada Poker

$500

100%

NY, MD, WA, UT

Bovada Poker
2. Ignition Poker

$2000

100%

NY, MD, WA, UT

Ignition Poker
3. BetOnline Poker

$2500

100%

Accepts All!

Bet Online Poker
4. Sportsbetting Poker

$2500

100%

Accepts All!

Sportsbetting Poker
5. ACR

$1000

100%

NY, MD, WA, UT

America's Cardroom
6. Black Chip Poker

$1000

100%

NY, MD, WA, UT

Black Chip Poker
USA Online Poker News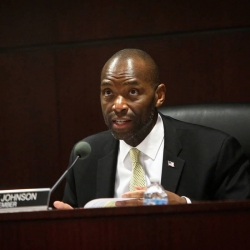 GVC Holdings Receives Nevada Gaming License Approval
By Christine Davies June 1st, 2019
Nevada Gaming Control Board (GCB) gave Euro online-gambling giant GVC Holdings conditional approval on several different fronts. One of those is for an interactive gaming license that is expected to bring the return of the PartyPoker brand to Nevada. GVC … Continue reading →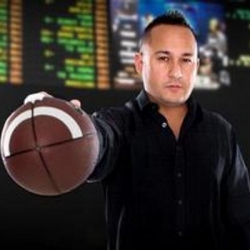 David Oancea Walks Free, Receives 3-Year Sports Betting Ban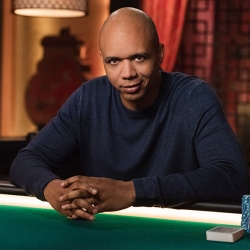 Phil Ivey Masterclass Teaches Poker Strategy
Click here to read all of our USA poker news
Best US Poker Sites in 2018
My favorite poker site is Bovada Poker, but it might not be yours -- and that's OK! There are other options for you. Obviously, you won't have as many sites to choose from as other countries but there are some really good poker sites open to US players including; Intertops, Bovada and even America's Cardroom.
Below is a small summary of all existing US poker sites and what they have to offer along with links to full reviews. Compare each US poker site for yourself and find the best one that suits your needs.
Read Review
Banned States
NY, MD, WA, UT
1. Bovada Poker - 100% Up to $500 SignUp Bonus
Bovada Poker provides fantastic software, with smooth features and fast speed in addition to a variety of stakes and action packed tables 24/7. Through Bovada Poker and USPokerSites.com, players will receive up to $500 free by joining through our site. All of the Bovada bonuses are easy to clear, and US players will have no problems funding their accounts. Bovada also offers betting and casino games.
Bovada Poker USA Deposit Methods
Visa, Moneytransfer, Bitcoin and Wire Payments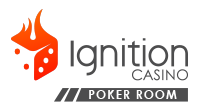 Read Review
Banned States
NY, MD, WA, and UT
2. Ignition Poker - Up to $2000 Bonus
Ignition Poker is the largest of the three US poker sites featured on this page. They're also the most trusted. The poker room features a variety of games, accepts credit cards and cryptocurrencies and includes a $2000 bonus. If you're concerned about wait times for withdrawals, don't be -- this site is also the fastest paying site for American players.
Ignition Poker USA Deposit Methods
Visa, Bitcoin, Wire Transfer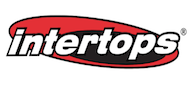 Read Review
3. Intertops Poker - Exclusive 100% up to $600 Bonus
Example: If you deposit $500, you will get a $550 poker bonus
Intertops Poker offers players a brand new US friendly poker room backed by the Horizon software. A few additional benefits include a Bad Beat Jackpot, Sit 'n' Go leaderboard and daily freerolls. Intertops accepts US credit card deposits and
Has Very Good Credit Card Processing.
Intertops USA Deposit Methods
Visa, MasterCard, and Wire Transfer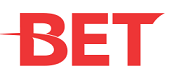 Read Review
Accepts all 50 States!
4. BetOnline Poker - 25% Instant Cash Bonus for New USA Players
BetOnline.com is one of the top five US sportsbooks and recently launched their own poker room using proprietary software, compatible for Mac and Windows. The poker room features regular overlays, weekly promotions and is loaded with fish. US real money players have no problems funding their accounts, with Bet Online accepting Viisa, eChecks in addition to money orders from MoneyGram.
Bet Online Poker USA Deposit Methods
Visa, Prepaid Visa, eCheck, Person to Person, Money Orders, Bank Wire, Checks.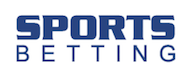 Accepts all 50 States!
5. Sportsbetting Poker - 25% Instant Deposit Bonus
Sportsbetting Poker offers US players one of the best player rewards programs in the industry. The poker room is one of three sites owned by the Sportsbetting group, which means you can play in the poker room, the casino or the sportsbook - all within the same USA real money account. All new real money players will receive a 25% lifetime cash bonus in addition to tournament tickets with up to $150,000 guaranteed each month.
Sportsbetting Poker USA Deposit Methods
Visa, MasterCard, Amex, Diners Club, Checks, Wire Transfer, Money Transfer
Legal US Poker Sites & Which States You Can Play In!
First and foremost - for the most of us, online poker is not illegal! US poker laws vary from state to state. Some states have accepted the fact that internet gambling & poker is part of our future and have worked towards regulation. Other states still live in the dark ages and explicitly state that gambling of any kind is illegal. Since the poker laws vary, I've written a review for each state outlining which forms of gambling are legal and legislation that's currently underway to regulate US online poker. Use the map below to find out if online poker is legal in your state.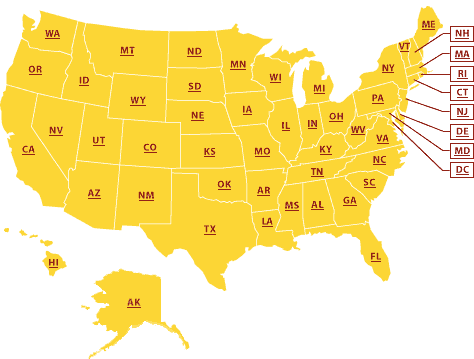 Mobile Poker Apps at US Real Money Poker Sites
As more and more of the world goes mobile, it's not hard to understand why many people believe online poker will inevitably follow.  Phones and tablets make comfortable homes for online poker real money tables, and there are certainly more than a few players who wouldn't mind having a hand or two of poker to distract them while they're in a waiting or time-killing mode.
Natural as it may seem, online poker has a somewhat strained relationship with mobile devices.  The industry has yet to adopt the medium to the same degree as casino and sports betting, leaving players seeking mobile poker options often frustrated as a result.  That search doesn't have to end in frustration, however - there are plenty of credible options for mobile real money poker play.  You just have to know where to look.
What is the Best Room for Playing Mobile Online Poker
Translating the online poker experience to mobile devices is no easy feat.  It's not simply a matter of shrinking down the online poker room to fit on a mobile screen.  More than a few rooms have tried that approach and found failure as the result.  Instead, it's a matter of crafting a mobile poker experience that is familiar, but nevertheless designed to accommodate the unique limitations of a mobile device. Some US poker sites reddit have met this challenge with their mobile poker apps, apps that have clearly benefited from the years of development and refinement invested by the company. If we had to choose one mobile poker site, it would have to be Bovada which also happens to be one of the best poker sites for US players.
INTERNET POKER AND THE UNITED STATES
The world of online poker is one that is enjoyable for millions of people across the United States. But there is also a myriad of questions that newcomers might have regarding many parts of the online game, parts that those people might find very confusing. USPokerSites.com is looking to clear up that confusion for players, offering them the necessary information to make the correct decisions on how and where to play online poker in United States.
HOW TO PLAY POKER FOR REAL MONEY IN THE UNITED STATES
In the 21st century, perhaps the easiest thing to do is make transactions online. For most American poker sites, this requires a credit or debit card to put money on the site. Some credit card companies may place restrictions on such activities, causing a transaction to be rejected, so it is best to use a pre-paid credit card to place money on an online poker site.
For most online poker sites , registering an online account is as simple as providing an e-mail address and verifying it through clicking a link sent by the site. Other sites may require a bit more information, however. Some real-money poker rooms need a street address and, in the case of those online gaming and poker sites that are regulated, require that a person prove identity through usage of the Social Security Number.
Once a player has been completed the above steps, play is simple. Real money US poker sites have a lobby area that will list every discipline of poker that is available on the site in a cash game format. Texas Hold'em, Omaha Hold'em, Seven Card Stud, Pineapple, and other variants (including offshoots of each, including Hi/Lo versions) will be found here. In addition to this, there is usually a tab that will take players to the tournament area of the site. In this area, there will be a mixture of disciplines of poker but in a multi-table tournament (MTT) or Sit and Go (SNG) format.
By following these instructions, a newcomer to the world of online poker can rapidly get in the game. Where it might take them after that is up to the skill of the player!
THE (BRIEF) HISTORY OF U. S. POKER
There is quite a bit of question as to where poker actually came from. Some historians believe that it goes back to an ancient Persian game called as nas, which was a 20 or 25-card game that four or five players took part in. The object of the game was to create the best five-card hand combination, with betting on the outcome between the participants.
Other historians believe that the game of poker comes from Europe. In France, a game called poque is quite like today's poker, as is Germany's pochen and the English game of "brag." The usage of Tarot cards on the European continent also can claim some potential as to formulating the game of poker, especially the extension of the deck beyond just paint cards. One thing that isn't under question is how poker came to the U. S.
In the early 1800s, the Mississippi River was the main thoroughfare through the country, starting at its northern edge and winding south towards New Orleans. It was in New Orleans (and from its French residents of the time) that "poker" made its way into the country after it came to the city in the late-1700s. Riverboat gamblers took the game up and down the "Big Muddy" usually with the 20-card deck but, by the midpoint of the century, the entirety of the 52-card deck would be incorporated. It is known that the first mention of the game of poker in literature is from actor Joseph Crowell, who reported on a four-player game with a deck of 20 cards in New Orleans in 1829.
From there, poker expanded as the fledgling nation grew. The U. S. Civil War saw both sides in the conflict – the Union and the Confederacy – pass the time with poker between battles. Once that bloody conflict ended, the expansion of the country westward saw poker taken into the Wild West, where barrooms and saloons featured poker games as a part of the entertainment options.
In the 20th century poker expanded even more, first into poker rooms in California and then into Las Vegas and, in the 1970s, Atlantic City. As tribal casinos came into existence, poker was also a part of the mix. But the end of the century saw a gradual decline in poker to the point that some Vegas casinos didn't even offer poker rooms.
The growth of the Internet and innovations with the game saw poker come back to life. In 1998, Planet Poker brought the game online, but initially players were reluctant to put critical financial information in an area where people were unsure of its security. As it became more commonplace to make financial transactions online, other sites like Paradise Poker and PartyPoker became popular for US poker players.
As the new millennium began, there were hundreds of online sites where people could play poker online for real cash. One of those newcomers was a site called PokerStars, which earned its place in poker history by being the first United States poker site to sponsor the winner of the World Series of Poker Championship Event. In 2003, a man by the unlikely name of Chris Moneymaker won his seat in poker's greatest event through the online site and would go on to become the World Champion of the game. PokerStars further made its mark by being the sponsor of the next two World Champions, Greg Raymer (2004) and Joe Hachem (2005).
The "Golden Age" of poker – at least online – ended in the U. S. in 2006. Passage of the Unlawful Internet Gaming Enforcement Act (UIGEA) of 2006 did not make it illegal to play the game, but it did make it illegal for gambling accounts to be funded. Some sites, such as PartyPoker and 888, pulled out of the U. S. poker market because, as publicly traded companies, they could not violate the laws of any sovereign nation. PokerStars, after discussions with their legal team (and as a private company), decided to continue offering real money games to U. S. citizens. Along with Full Tilt Poker, a site owned by some of the biggest names in the world of poker, the two sites became dominant parts of the online poker industry.
U. S. poker was given another blow with "Black Friday" in 2011. The U. S. Department of Justice issued indictments against 11 of the men who oversaw the three largest online poker operations in the industry – PokerStars, Full Tilt Poker and the CEREUS Network rooms of Absolute Poker and Ultimate Bet (then known as UB.com) – and seized the websites, tying up hundreds of millions of dollars in American citizens money. A few days after the seizure, the DoJ allowed the sites to open to refund money to American players; PokerStars was able to pay off all players promptly, but Full Tilt Poker, Absolute Poker and UB.com could not come up with the money due to intermingling the business' money with that of their customers. Those two sites would eventually close.
In late 2011, a new path forward for online poker in USA became known. In a decision by the U. S. Department of Justice, officials deemed that the Wire Act of 1961 – which had long been used to say that online poker was 'illegal' – only applied to sports betting. This allowed three states – Nevada, New Jersey, and Delaware – to pass legislation regulating real money online poker inside its borders. It also saw three states – Hawaii, Utah, and Washington state – pass legislation to explicitly ban the activity.
As internet poker looks to the future in the United States, the path forward is in the individual states and their continued passage of regulation on the industry. This hasn't stopped some from playing online at smaller, unregulated sites such as BetOnline and America's Cardroom (while licensed, they are not bound by U. S. laws and any consumer complaints are for naught) but those sites in no way are as large as those in the mid-2000s were. The path forward is also fraught with peril as at any point the federal government can pass legislation that would ban the activity in the country. With this said, there are roughly 60 million poker players who continue to play the game, more than 200 years after its appearance in the country.
HOW TO TELL IF AN ONLINE POKER SITE IS FAILING
Though the history of online poker is short, there are some warning signs that a site might not be the best poker site to play at. It is either mismanaged, overextending itself financially or is not trustworthy. Players only a decade ago didn't get this type of information but, for players today, they can be well informed as to things to look for on a site they play. Here are some of those things to look for to determine if your favorite US accepted poker site is reputable and can be trusted.
Large Deposit Bonuses
Emails / Live Support
Decline in Traffic
Word of Mouth
LARGE DEPOSIT BONUSES - Although deposit bonuses are a big part of why players choose a room, a site that offers ludicrous bonuses isn't operating financially correctly. Matching a deposit with a similar bonus isn't out of line, but one where more than 100% is being offered isn't financially sustainable. Furthermore, extreme rake back to customers over an extended period cannot be sustained.
E-MAILS/LIVE SUPPORT - A reputable online poker site will have 24/7 support for players through either live methods, e-mail, or both. Sites that have limited hours for players to contact the site about issues or it takes an extreme amount of time to respond to simple e-mail requests either is showing no ability to assist their customers or, to be honest, doesn't care to assist said customers. This can be applicable in other areas of e-commerce as well.
TRAFFIC DECLINE - Customer traffic to a site is also a strong indicator that trust in the online poker site is waning. If players are having issues with a site – either through live support, problems with the software or cashing out from the company – then they aren't going to want to continue to play on the site. If this drop is precipitous and over a short period of time, it can be a key indicator that the site is having difficulties.
WORD OF MOUTH - In this age of social media, simple contact with other players can bring knowledge. Chat rooms and online forums will discuss the issues in poker and many of these areas have specific arenas that talk about online poker. There are also online groups that can help to pick out problematic sites and pass along knowledge about whether to play on a particular site or not.
HOW TO GET PAID FROM ONLINE POKER SITES
With hope, you're one of those players that cashes out frequently from poker sites. As easy as it is to get real money onto a US site, it can be a bit more difficult to get that money off the site. Here's how the process works:
LET ME SEE YOUR ID
For the most part, you won't have to do this normally to get a smaller type payout. But, should you make a huge score, there are going to be questions that the site might ask you (the MIGHT is because certain sites have certain rules and certain countries or states have financial reporting responsibilities). When you request your cash out, most sites will ask for some sort of proof that is covered in sending a copy of your state or national identification.
Many people have a hard time with this, but the best online poker rooms have tried to make it as less intrusive as possible. The sites suggest that you can redact any personal information (such as a Social Security Number) and some suggest you can redact your month and day of birth (the year is important information to confirm you're old enough to play, so don't black that out). What the sites are interested in is where you live and how old you are.
HOW TO CHOOSE A POKER SITE?
With the top rated US poker sites, you have several methods of withdrawal at your disposal. If you're fortunate enough to be able to use an e-wallet or your bank account, it can be credited back to those financial locations with little to no issues and usually within a few days of initiating the transaction. The same holds true with the relatively new usage of Bitcoin, which can be transferred back to your Bitcoin wallet and usually within a few hours (see why people like Bitcoin?) of the request.
If it is a particularly large withdrawal, then many real-money sites will suggest that payment by check is employed. Payment by check is exactly what it sounds like – the site sends to the player a check in the amount of their winnings. This surprisingly is the one that may be most fraught with peril as there are so many ways that it can go wrong.
A check can be lost in the mail and, if this occurs, the site can wait for several weeks to ensure that it isn't cashed, whether by someone else or, in the event you receive it, you. After that extensive period, THEN the site might resend the check. Then comes the issues with trying to cash the check. Some banks are wary of accepting transactions from United States gambling sites, especially if they are for large amounts of money. Finally, there is always the potential that the check won't clear the bank – many a person has lost a good deal of money because the "check doesn't clear," pushing the player into having to deal with the site in what can usually become a very acrimonious situation.
Whenever possible, maintain records of all financial transactions between yourself and an online site. Not only is this information good for reviewing whether you're a profitable player or not, it is also useful in the event you enter discussions with the site regarding a lost or inaccurate payment. By maintaining the electronic "paper trail" regarding your transactions, you'll have the necessary evidence should the site request such information.
IS MY FAVORITE WEBSITE LEGAL?
When players step into the online arena, most of the time they ask the question of "Is online poker legal?" and the legality of the site. Whether a site is appropriately licensed lends credibility to the site and a level of trustworthiness over sites that don't have accreditation. But just what does "being licensed" mean?
In the United States, licensing is critically important. With the licensing come certain assurances that, should the site shut down, there are consumer protections that look out for the players and an oversight organization that has reviewed the games and judged them to be fair. Thus, when a player is playing on the poker sites in Nevada, New Jersey, or Delaware – the three states that have regulated online gaming and/or poker – they are safe in the idea that they are protected (look back at the 2014 closure of Ultimate Poker in New Jersey and Nevada and the quiet, quick method players were returned their monies).
For anyone in the U. S. that is playing on an international site, you are playing on what would be called an "unregulated" site. There are absolutely ZERO consumer protections on these sites and, should you have any issues with payment or questions regarding the game, you have no recourse should they arise. This is what makes playing on the unregulated sites such a danger, as demonstrated by the thousands of players who were left in the lurch when Lock Poker was closed.
Don't get the idea that all these international operations are shady, however. In some cases, they have been fully vetted by a licensing group and the games have been deemed to be fair. With some of these licensing groups, however, there are limited consumer protections involved. Let's examine a couple of situations to see how these licensing organizations work.
The Isle of Man has become a hotbed of online gaming and poker activity, acting as the licensing base for many of the most popular gaming sites in the world. When the situation regarding Full Tilt Poker's response to "Black Friday" occurred, the Alderney Gambling Control Commission (the licensing group behind Full Tilt) held hearings regarding whether to revoke their license. After a review of the evidence, the AGCC yanked the license of the original Full Tilt, essentially dooming the company. Although they had the ability to pull their license, the AGCC had no ability to ensure the players were protected.
Normally the protection of the players comes down to the governments of the countries where the players are located. In Great Britain, France, Italy and other countries, laws have been put in place to protect the players (customers) should sites shut down. But they can only go so far; when Lock Poker, who was an international operation, shut down, regulating bodies couldn't help the players because they could not locate the ownership and force them to make the players whole.
Then there is the licensing of online sites from locations in the Caribbean. The countries of Aruba, Antigua, Costa Rica, and others have long been the licensing hosts of many online poker operations, but their oversite has come under fire and for good reason. Ultimate Bet was a site that was hosted in the Caribbean during the "Superuser" scandal (Costa Rica, to be exact) and that country's regulatory agency took little to no action regarding the situation. When "Black Friday" hit, those agencies also didn't attempt to stop the companies in any manner for UB.com or Absolute Poker.
The essential point regarding licensing? If it is something that concerns you, be sure to check over an online poker's website to ensure that a responsible body regulates it. Most in the Isle of Man have solid backgrounds that can protect the players somewhat, if in the Caribbean they can be a bit haphazard. Second, check to see that the Random Number Generator (RNG) has been certified by a reputable organization (PokerStars' RNG, for example, is verified by Gaming Laboratories International, one of the elite testing organizations in the world). Finally, if you're in a country (or state) where the government regulates the game, look into what your rights are as a player.
If you come across an online gaming and/or poker site that doesn't have adequate accreditation or testing, or you are in an area where online gaming and poker is a bit of a gray area, then learn these two words in Latin – caveat emptor – which means "buyer beware."
US ACCEPTED POKER SITES THAT NO LONGER EXIST
The road that traverses the history of online poker real money is littered with the remains of sites that just didn't cut it. Whether it was simply a lack of players or something more sinister, there were rooms that, in their departure, became more famous than when they were in the business. What follows are a few of the most notable departures that once were a vibrant part of the online poker world.
10 Poker Sites That Went Bankrupt or Worse
ABSOLUTE POKER - In its eight-year existence (2003-2011), Absolute Poker was a demonstration of what an entrepreneur could do. Its founder Scott Tom, along with a group of fraternity buddies, started the site and built it into a powerful player in the online poker industry. As told in the excellent book Straight Flush by Ben Mezrich, Tom and his cohorts built Absolute Poker into a multi-million-dollar operation within two years of its startup. The operation was so good that, in early 2006, Tom was looking to go public with an Initial Public Offering (IPO) that would have put it on par with European gaming giants such as PartyPoker or 888 Holdings and made billions of dollars.
That move was thwarted by the passage of the UIGEA in 2006. Although Absolute Poker would continue to operate in the U. S., the formal accusation of Tom and Brent Beckley, Absolute's Director of Payments, in 2011 by the U. S. Department of Justice ("Black Friday") would put the dagger in the heart. Ordered by the DoJ to repay U. S. poker players, it became known that Absolute Poker didn't have the funds on hand because of intermingling of business and player monies. The site immediately shut down after that discovery.
BUGSY'S CLUB - Bugsy's Club was unique in that, when it opened its doors in 2003, it was the exclusive training ground for one of the first online poker training sites. Poker School Online used Bugsy's Club for its students, but it could have provided a better training ground. Many online players complained about the woefully inadequate software, with some calling it the worst in the industry. Because it was used as a training school with PSO, Bugsy's Club was able to stick around for some time before succumbing to the lack of players and the high costs of payment processing in 2009.
CAKE POKER - When it was at its peak following its start in 2006, Cake Poker was an independent room that was in the second tier behind the powerhouses of PokerStars, Full Tilt Poker and even PartyPoker. Their promotions were quite good and the play was tough but beatable. Two things would thwart their survival:  constant moving between online poker networks and "Black Friday."
The former was simply the goal of the ownership to maximize the numbers of players that were participating in the games on the site. Unfortunately, hooking up with some less-than reputable networks burned up some goodwill from players for Cake Poker. When "Black Friday" knocked out the dominant part of their customer base (U. S. players), Cake couldn't sustain itself and went under in 2016.
DOYLE'S ROOM - If there was one poker room you would expect to be successful, it would be one that had "The Godfather of Poker's" name slapped on it. Doyle's Room, named after the legendary Doyle Brunson, started in 2004 and became a very strong player in the game. Through innovative promotions and professional sponsorships – the "Brunson 10" were a group of sponsored professionals that featured some of the best in the online game at that time, including Chris Moorman, Amit Makhija and Dani Stern – Doyle's Room looked as if they were in for the long haul.
They would unfortunately also be a victim of linking with networks that either departed the U. S. market in 2006 or went under, forcing Doyle's Room to fight on its own. After "Black Friday," Brunson would depart the site and it would struggle for several years before merging with America's Cardroom in 2011 and dropping the Doyle's Room moniker.
FULL TILT POKER - When it was created in 2004, it looked as if it were a "can't miss" option. Using the tagline "Play with the pros," Full Tilt Poker came to life featuring a stable of the top poker professionals in the world. Such players as Howard Lederer, Chris Ferguson, Phil Ivey, Patrik Antonius, and many others weren't only playing on the site as "Team Full Tilt," they had ownership stakes in the company. With such backing as this, players flooded the site and took advantage of their excellent promotions and solid (albeit cartoonish) software.
In 2006, Full Tilt Poker (along with PokerStars, UltimateBet.com and Absolute Poker) decided to stay in the US poker market following the passage of the UIGEA. The downfall of Full Tilt would come five years later after "Black Friday." Once the seized United States poker sites were allowed to reopen, Full Tilt joined Absolute Poker and the renamed UB.com as sites whose financial mismanagement (AKA intermingling of business and player monies) became known. Five months after their ownership was indicted in the "Black Friday" case, Full Tilt Poker was shut down.
LOCK POKER - Lock Poker is perhaps the most recent example of an online poker site that simply walked off without paying its players back a dime of what they owed. Started in 2008, Lock Poker drew in players from the U. S. by having outstanding player promotions and booking a litany of professionals that popularized the site (including the inaugural champion of the World Series of Poker Europe, Annette 'Annette_15' Obrestad). These highlights hid horrendous delays in processing payments to players and the alleged "high life" that the management and ownership of the site enjoyed.
The payout issue would be what doomed Lock Poker, however. Delays in payment would eventually reach more than 18 months. Facing a backlash from players who wanted answers and their money, the operators of Lock Poker simply shut the door in 2014 and strolled away. It is estimated conservatively that players were owed somewhere in the neighborhood of $15 million in the United States alone.
POKERSPOT - PokerSpot was a unique room in that it offered games – it was one of the first sites to offer multi-table tournaments when it started in 2000 – without players having to pay a rake (the money on top of tournament buy-ins or the percentage of a pot skimmed off in a cash game). At the time, however, online poker was a business fraught with financial pitfalls, including payment processing, which would be problematic for the site. Only a year after opening, PokerSpot closed its doors owing players around $400,000.
SEALS WITH CLUBS - The original SealsWithClubs was one of the first online poker sites to solely base their operations from the cryptocurrency Bitcoin. Started by poker professional Bryan Micon in 2012, SealsWithClubs drew the attention of the Nevada Gaming Control Board and, after the state passed real money poker regulations in 2013, found that Micon's operation was in violation of Nevada gaming laws. A raid on Micon's home in Las Vegas forced Micon to flee to Antigua in 2015 and, at the same time, the shutdown of the original SealsWithClubs (players did not lose any money in the shutdown, Micon has claimed).
SPADECLUB - SpadeClub was an online poker site developed by CardPlayer Magazine in 2009 with the hopes of driving into the US online poker market. Its niche was in the fact it was a subscription site – players would pay a flat fee per month and play whatever games they wanted. The subscription philosophy was that, by offering it as a "membership fee," players were not gambling and the poker site was legal.
That philosophy was never tested by any legal authority, but SpadeClub arguably didn't last long enough to test the laws. Despite an estimated 200,000 players signing up for a free account with the site, converting those players to ones who actually paid the monthly fee was abysmal. Slightly more than a year after its opening, SpadeClub was shut down by CardPlayer, stating that they "couldn't make it work from a financial standpoint."
ULTIMATE BET (UB.COM) - One of the original poker sites for US players when it was founded in 2001, Ultimate Bet was a fan favorite because of its excellent software and professional backing. Former World Champions Russ Hamilton and Phil Hellmuth, along with arguably the preeminent female poker player in the game at the time, Annie Duke, gave the site gravitas in a burgeoning online world. Their segment of the market increased when, after the passage of the UIGEA, the company decided to stay in the U. S. market.
2006 was the apex of the company and it went quickly downhill afterwards. In 2008, a scandal broke where people inside the company were found to be using a "God Mode" – a special program built to originally test the software that would allow the user to see all the cards as they were dealt to the entire table – to rip off players on the site. Ultimate Bet was further damaged when one of the "God Mode" players was discovered to be Hamilton himself. The company would pay upwards of $22 million to make players whole from the situation, but the damage was done. Both Hellmuth and Duke would leave the site in late-2010 and, caught up in the indictments of "Black Friday," UB.com met its demise.
These are but a handful of the poker sites that have come and gone from the online poker industry. Whether it was mismanagement and fraud or something as innocent as a lack of players or bad software, they all made their mark in leaving the industry.