US Mac Poker Sites - Top Poker Sites For Mac Players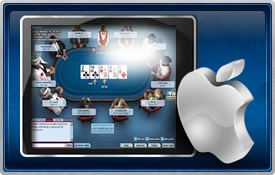 For online poker players from the United States looking to play poker on their Mac, we've got some good news:  There are a variety of options for you to choose from, including some of the largest online poker sites that still serve players from the US.
That's not to say that every US-facing online poker room is Mac-compatible; in fact, by a slight margin, the majority of poker rooms that take American action do not have a Mac-compatible option.  However, the major US rooms - which are really the only ones that you want to play at anyhow - almost all offer some version of their software that players on a Mac will be able to use.
All of the US Mac poker rooms below come complete with a mini review, and if you need further information you can click the links provided for an in-depth review on each room. If you are a Mac players and want to try online slots, we have a page specifically for US casino sites accepting Mac players. For other Mac accepted poker websites, check out these Mac poker sites.
Best Mac Poker Rooms for US Players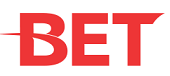 BetOnline Poker - 25% Instant Cash Bonus for New USA Players
BetOnline.com is the only US poker site offering a Native Mac compatible software. The biggest benefit with the Bet Online software is that it's equal to the Windows platform and operates without any problems or lags. The poker room is one of three sites by BetOnline.com and provides a Mac compatible casino as well as sportsbook. Join using the links on our site and get a 25% instant bonus with your first deposit.
Which United States Poker Sites Are Compatible With Macs?
Players who quickly check out poker rooms and don't immediately find a downloadable client for the Mac operating system may be discouraged and decide to continue on.  That's a mistake, because there are actually a few ways that a room can be Mac-compatible even if they don't offer an executable program for the Mac:
Flash-Based Software:  Flash is a cross-platform programming language that runs within a web browser like Chrome or Firefox.  If a poker site offers a Flash version of their software, you won't need to download any program - you can just play using your browser whether you're on a Mac, a PC or almost any other operating system.
HTML 5 Rooms:  HTML 5 is the bleeding edge of web development, and we're slowly starting to see more and more poker rooms deploy clients based in HTML 5.  Like Flash, HTML runs in the browser and is therefore platform-independent.  If you can browse the web, then you can play poker with a HTML 5 client. 
Java Poker Rooms:  Java is arguably the most popular way for poker sites to deliver an online poker experience that doesn't require a download.  You'll only need to make sure you're running the latest version of Java and then you'll be able to play at the poker site within your browser in just a few clicks.
Note that some of these methods will mean you're playing at a version of the room that might have slightly fewer bells and whistles, but in general the experience will be fairly similar - and you'll have access to exactly the same lineup of games. 
Mac Compatibility is Not the Same as iPhone or iPad Compatibility
Just a quick note here to clear up a common confusion we often hear repeated among poker players who use a Mac - just because a poker room is Mac-compatible does not mean that the room will let you play poker on iPhone / iPad.  While all the products are made by the same company, they utilize different operating systems and are in most ways completely distinct platforms.  That's not to say there aren't rooms that are compatible with both the Mac OS and the iOS that drives the iPad and iPhone (there are) - it's only to say that compatibility with one doesn't necessarily indicate compatibility with the other.
A Quick History of Online Poker Rooms for Macs
If you're a US Mac owner, this is probably the best point in history to get into the game of online poker.  Ten years ago, Mac poker players faced a much different (and far less hospitable) landscape, one where even the largest online poker sites were not Mac compatible.  That reality was partly the result of industry ignorance regarding the growing popularity of Macintosh computers and partly due to the immense cost involved in developing and maintaining a parallel client.
Market forces (and legions of Mac poker players who loudly called for Mac-compatible poker room software) eventually led to a slow, but steady, reversal of that trend.  Today, Mac online poker players have essentially the same suite of options as their Windows-owning counterparts (including poker apps built for Windows), a trend that is highly likely to continue as Mac devices win more and more converts among not only online poker players, but the public at large.