VISA Poker Sites - US Poker Sites Accepting VISA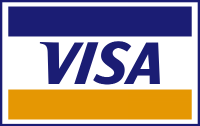 Visa remains one of the most popular poker deposit methods for players around the world, including those from the United States.  What is it about Visa that makes it such a common choice for those looking to deposit at an online poker room?  We'd say it's the combination of security, ease and speed that sets Visa apart from some competing payment methods for online poker players.
If you're looking for the top US poker sites that take Visa, we've built a list of our highest-rated rooms below.  To learn more about using Visa to play poker online, continue below the list for our guide to Visa and US online poker sites
The reason your Visa may have been declined at another site is the restrictions imposed on US banks due to legislation that passed in 2006. The sites below have set up payment processors to allow USA players to deposit easily and more importantly securely using a Visa card for their deposits.
To top it off, the Visa accepted poker sites on this page have the best processing rate in the industry. This means your Visa poker deposit using a credit card or debit card will go through seamlessly, without any hassles.
Reviewing the Best VISA Accepted Poker Sites Online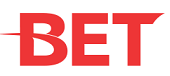 BetOnline Poker - Accepts All USA Visa Poker Deposits
Bet Online Poker accepts Visa and Visa prepaid cards from US players. The minimum deposit is $50 up to $2,000 per 7 days and players will receive an instant bonus once the deposit is complete. Bet Online Poker is one of three sites operating out of BetOnline.com and features a popular US casino, betting site and the new poker room. The poker room features an easy to use client, compatible with Mac and Windows players.  The best promotion at Bet Online is the 25% life time bonus, which means every deposit you make to Bet Online Poker, automatically qualifies you for a 25% instant bonus. The bonus is paid in tournament coupons, which you can use to enter into any of the regular scheduled tournaments.
line

Carbon Poker - 150% Up to $750 SignUp Bonus
Carbon Poker accepts Visa credit cards from USA players and provides an easy to use poker room backed by it's own software. The poker room is loaded with fish, features a built in rewards program associated with real money games and supports regular overlays. Players using Mastercard will be required to deposit at least $10 up to $1500 per day. Payouts are quick at this site in comparison to other US poker rooms.
CarbonPoker Review
line

Sportsbook Poker - 100% Up To $750 Poker Bonus
Example: If you deposit $200, you will receive a $400 poker bonus
Sportsbook Poker has absolutely no problems processing Visa poker deposits from USA players. In fact, 99% of transactions go through like clockwork. The poker room is the largest poker site on the Merge Network, licensed by the Kahnawake Gaming Commission. Some of the room's biggest features include 24/7 dedicated support, excellent software with rich graphics and user-friendly tools along with the $750 first deposit bonus for new players.
Can You Still Use Visa Cards at US Online Poker Rooms?
Visa remains a commonly offered (and employed) deposit method at poker sites all across the globe, and US-facing sites are generally no exception.  You'll find support for Visa deposits at the rooms on our above list as well as the majority of remaining rooms that are US-friendly.
There are a few drawbacks to using Visa for poker deposits, but they are all pretty minor.  The first is that you may find yourself only able to deposit smaller amounts for each individual deposit.  Another is that acceptance, while broad, is not universal, meaning that there is at least a small chance that your Visa card may not work.
Is it Safe to Use my Visa Card to Make a Poker Deposit?
Credit card security is an important issue, and perhaps even more so for online poker players who use credit cards to deposit.  Generally speaking, the industry has a good reputation when it comes to fraud-free transaction processing, but to call it entirely spotless would be disingenuous.  However, the fact of the matter is that anyone who uses their credit card online for any reason has at least some cause to worry, and as a result it's simply good practice to always monitor your account activity for suspicious behavior - even if you've never used the card to deposit at a poker site online.
Do All US Poker Sites Take Visa for Deposits?
Most, but not all.  Our list of the top US sites for Visa deposits covers the rooms that not only accept Visa, but also offer the best combination of games and promotions out of all of the US poker rooms accepting Visa for deposits.  You can read more about each individual room and what it might have to offer you by checking out the review linked in the list above, where we cover topics like cash game action, tournament options, banking overview, security and a host of other relevant issues concerning the quality of each room.
If a room doesn't list Visa as a deposit option, you may still be able to use Visa for depositing.  Contact live support or email support and let them know about your situation - they may be able to work with you to devise a solution for your needs.
Visa: Quick History and Background
Visa has been a widely used method for depositing at online poker rooms since the industry launched in the late 90s.  As a company, Visa obviously has a much longer history than that; Wikipedia traces the origins of Visa back to 1958, when Bank of America ran a pilot program offering credit cards to customers in California.  The introduction of the cards proved successful, and what was originally intended to be a local program quickly expanded into a national network.  As that national network grew into a global one, the company evolved as well; control of the card system eventually migrated from Bank of America to a separate company that took the name Visa in 1975.
Today, Visa offers a variety of products to consumers.  The company was instrumental in the worldwide adoption of debit cards, and has also been a powerful force in the prepaid card market.