New US Poker Sites - Best New Poker Sites Accepting USA Players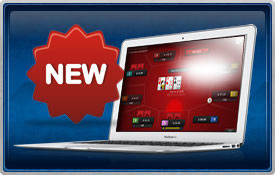 The market for online poker in the United States is, to put it mildly, in a constant state of flux.  This represents both a challenge and an opportunity for online poker players from America; new sites are opening all of the time and can be difficult to track, but they also tend to offer some of the most generous promotions and bonuses as they strive to gain market share.
For some help navigating the world of new online poker sites, you can either simply pick a site from our list of the top new poker sites for US players or continue reading for more analysis of the newer sites to open to the US market.
Are New Rooms Still Opening to US Players?
Yes.  In fact, US players are seeing more new opportunities for online poker right now than they have at any point in the last several years.  Part of this is driven by the exits of PokerStars and Full Tilt Poker from the US market, which created a lack that several players are now rushing to fill.  The US market for online poker has traditionally been a very lucrative one, a fact that continues to drive new operators into the space.
Most of the new US poker sites are not standalone rooms, but rather part of a network of rooms that already accepts players from the United States.  Why would you want to play on a new room if it's just a skin on a network where you have an account already?  One word: Value.  As mentioned earlier, new poker sites generally have more lavish and generous promotions than existing rooms, because new rooms are - to put it bluntly - desperate for players.  It's your job as a red-blooded poker player to take advantage of any edge, and the bonuses offered by new rooms are just as valuable as a fish at your table dumping off chips.  It's all money in your bankroll at the end of the day.
New Poker Sites For 2017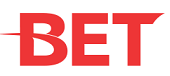 BetOnline Poker - 25% Instant Cash Bonus for New USA Players
Bet Online is the newest poker site to hit the US market. The poker room offers a Mac and Windows download, and is the only US poker site to offer players an instant bonus on first deposit.  While the poker room is new, the main site (www.BetOnline.com) has been operating since 2004 with zero complaints.  The company has built a solid reputation for providing prompt payments and top-level support. The poker room's traffic is mainly comprised of sports bettors, attributing to the soft cash games and wild tournaments. If you're looking for a new US poker site, Bet Online is definitely worth a try. As a new player, you'll receive a 25% bonus on your first deposit.
Can I Trust New Poker Sites That Accept US Players?
As recent events involving poker sites from around the world show, all poker sites carry with them some degree of risk.  It doesn't matter if the site is based in the EU market, the US market or some other locale - online poker rooms can shut down without notice and delay or deny players access to their funds.  These scenarios, of course, are the exception and not the rule, but we raise them only to make the point that there's nothing uniquely dishonest about US poker sites.  Instead, players should be exercising caution regardless of what type of site they're playing on.
Will I Find Any Games on These Sites?
New US online poker sites that are based on a network have a major advantage over new US rooms that are starting from scratch.  Obviously, a room that is part of a network of sites will have traffic and games from day one, while a room going it alone is going to have to build those players one at a time.
Since the overwhelming majority of new poker sites that welcome US players are part of a network, there shouldn't be much of an issue for players when it comes to game selection at those rooms.  The major US-facing networks have solid traffic levels that will provide more than adequate game options for the vast majority of online poker players. Unfortunately there are no new poker sites that offer real money apps for Android or any mobile device.
Can I Make a Deposit at a New US Poker Site Easily?
Depositing at an online poker site that is focused on the US market is little different from depositing on an EU poker site.  You'll generally have a choice between various deposit methods such as money transfer, credit card or echeck, and depositing shouldn't require more than a few clicks on your end.  Larger deposits may require special instructions that you'll need to acquire from support, but that again is the case at most online poker sites - not just the newer sites open to US players.