US Poker Sites Accepting MasterCard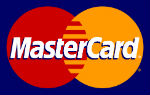 Most US poker sites and casinos accept MasterCard from American players although you will find many of the banks that issue the cards restrict gambling transactions. This is why some MasterCard poker deposits are declined. If you use your MasterCard regularly to deposit online you will have at one time or another come across this issue. The problem with MasterCard poker deposits is that the UIGEA, (which was signed in 2006) restricts the banks and financial institutions from being able to process gambling transactions to and from the internet poker sites. Therefore, while your credit may be in good standing, your bank may decline the transaction.
Below you will see a list of the best US poker sites accepting MasterCard deposits from players. Although the card is supported by all poker rooms, these sites have the best processing rate for American players. If your MasterCard is in good standing, your poker deposit should go through without a hitch. The best US poker site we've played at accepting MasterCard deposits is Bet Online Poker (read review below).
If you have trouble depositing to a Mastercard poker site, you may want to check out some of the other deposit options including Visa or Western Union.
Best MasterCard Accepted Poker Rooms Online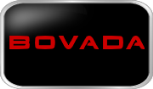 Bovada Poker - US Poker Site Accepting MasterCard Deposits
Bovada Poker provides a phenomenal poker client for USA players and the widest spread of stakes and games. The poker room comes in second as BetOnline has the better rate for being able to process MasterCard deposits. This room provides a complete line-up of games ranging from Hold'em to Omaha, with high stakes tournaments and satellites to live events. They offer a competitive VIP rewards program and a $1000 deposit bonus.
line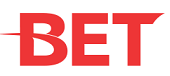 BetOnline Poker - Accepts USA MasterCard Poker Deposits
25% Instant Bonus on All Mastercard Poker Deposits
Bet Online Poker is the best choice if you want to deposit with a MasterCard. What makes Bet Online different is that you will use your MasterCard to purchase a prepaid Visa card through the poker room cashier. This in turn guarantees you a 100% success rate for your deposit. Most other poker sites are a hit and miss, which is why we prefer this method to the others. With your first deposit, you also qualify for a 25% instant bonus. This bonus is available immediately for you to use.   
line

Sportsbook Poker - Offers Poker - Casino - Sports Betting
100% up to $750 Bonus
Sportsbook accepts all US players and US credit card deposits using MasterCard. We have never had a poker deposit declined when making a payment from our MasterCard. In addition to the poker room, players can quickly move over to the casino or sports book within the same account. The poker room hosts over $5 million in guaranteed tournaments each month on top of a player rewards store and seats to live events.
line
Another big issue for companies like MasterCard: Chargebacks, where customers use a card to make a deposit and then dispute the charges.  Settling these issues can take time and energy (for little profit) on the company's part, so credit card issuers tend to avoid sectors with high chargeback rates.
Regardless, you're still able to use a MasterCard to make a deposit at plenty of online poker rooms in the US.  If you have any questions about the process, including how the charges will appear on your statement, just talk to support at the poker room before making your deposit.  They'll be happy to walk you through the process and to address any questions or concerns you might have about using MasterCard to make your online poker deposit.
How Does MasterCard Compare to Other Credit Cards for Depositing at Poker Rooms Online?
Better than some, worse than others.  Here's a quick breakdown of how MasterCard stacks up against other major credit cards when it comes to making a deposit at a US-facing online poker room:
American Express:  MasterCard users will have an overall easier time at online poker sites than those trying to deposit with American Express, which has a very, very low acceptance rate at poker rooms online.
Visa:  Visa is widely thought to have the best acceptance rates of any major credit card.  While MasterCard is accepted at a number of rooms, Visa will be a lower-friction choice for most players.
Discover:  Discover is generally not accepted as a deposit method at major online poker sites.
Will I Be Able to Use MasterCard in the Future to Deposit at Poker Sites?
Online poker payment processing is a dynamic field, and the list of options for all players - not just those playing poker from the US - is always changing.  While MasterCard is available as a deposit option now at most top-tier sites, it's very difficult to predict how the industry might shift in the next few months, let alone years.  The chances for MasterCard to remain an option for poker players are certainly high, but far from guaranteed.
How Did MasterCard Get Started in the First Place?
MasterCard and Visa actually share a common point of origin.  Both cards were born out of the California banking industry in the 1960s, with Visa predating the launch of MasterCard.  It was, in fact, the growth of Visa - backed by Bank of America - that originally motivated a group of rival banks to bring MasterCard into existence.  Born with the name "Master Charge," the card grew through mergers, acquisitions and cooperative agreements from a one-state card to a piece of plastic cash with near-global acceptance.
Today, MasterCard - perhaps best known in modern culture for its "Priceless" marketing campaign - employs over 5,000 people in countries spanning the world.  With billions in annual revenue and profits, and hundreds of millions of users, MasterCard is well on the way to their goal of becoming a truly international currency.