Legal Wyoming Online Poker / Gambling Laws
Home » US Poker Laws » State Laws » Wyoming Poker Laws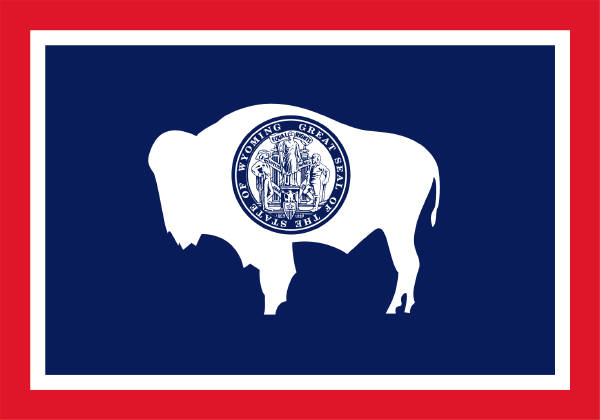 Relevant State Code: 6-7-101 et seq.; 11-25-101 et seq.
The least populated state in the entire US, Wyoming takes a fairly strict approach to unregulated gambling.  The state's definition of gambling is very broad, encompassing more activity than similar definitions of an average state in the US:     
Section 6-7-101(iii)
"Gambling" means risking any property for gain contingent in whole or in part upon lot, chance, the operation of a gambling device or the happening or outcome of an event, including a sporting event, over which the person taking a risk has no control
The above definition suggests that Wyoming employs an "any chance" test to determine if an activity can be considered gambling when wagered upon.  Reading by the letter of the law, wagering anything of value on any activity that either a) has any element of chance or b) that is beyond the bettor's control is gambling.  Wyoming does exclude several activities from their definition of gambling, exclusions that we'll discuss in detail a bit later on.
There are basically two charges related to illegal gambling found in Wyoming law.  Both are contained in Section 6-7-102 of the Wyoming code: Gambling (misdemeanor) and Professional gambling (felony).  The first is (essentially) for acting as a mere player, and the second for operating the illegal activity.  Read more about the fines and jail time associated with crimes in Wyoming here.  While these penalties are comparatively minor, those involved in illegal gambling could also be subject to distinct but related charges such as tax evasion and so on.
According to crime statistics provided by Wyoming, the state arrested a total of 8 people for gambling offenses in 2011 (and zero in 2010).
Wyoming: Legal Gambling Options
Wyoming is one of the few states in the US that does not have a lottery.  There are also no commercial casinos in Wyoming.  Pari-mutuel wagering on live horse racing returned to the state in 2011, regulated by the Wyoming Pari-Mutuel Commission.  There are also a handful of tribal casinos in Wyoming, such as the Wind River in Riverton.
Wyoming law does contain an exception for social gambling.  The definition of gambling excludes:
Section 6-7-101(iii)(E)
 Any game, wager or transaction which is incidental to a bona fide social relationship, is participated in by natural persons only, and in which no person is participating, directly or indirectly, in professional gambling.
Wyoming law allows for bingo and raffles to be conducted by charitable organizations under prescribed conditions. 
Legal Poker Options In Wyoming
The options poker players have to legally play poker for real money are few and far between.  Wyoming tribal casinos do not appear to offer poker rooms, and Wyoming has no commercial casinos.
Home poker games appear to be legal in Wyoming when no rake or fee is taken and no one otherwise profits - directly or indirectly - from the operation of the game.  The size of the stakes involved in the game do not appear to impact the legality of the games.
Poker is not on the list of gambling activities that charitable organizations can legally offer in Wyoming.
How about playing at an online poker site in Wyoming?  Poker would certainly seem to qualify as gambling under the "any chance" standard Wyoming's definition of gambling employs, so players engaged in poker are potentially gambling - and therefore violating the law - in Wyoming.
Online Gambling Sites and Poker Rooms: Legal in Wyoming?
Wyoming does not have any violation associated specifically with online gambling.  The state also does not have any sort of law that makes transmission of gambling information illegal.
The state also does not have a readily apparent history of prosecuting individuals involved with online gambling.  Despite all of these facts, there is a strong potential that Wyoming officials would assert the applicability of their current anti-gambling law to gambling conducted online (if the issue ever arose).  
Wyoming Gambling Laws: Fun Facts
In 2011, the state rejected a proposal that would have allowed lottery sales within Wyoming borders.
Wyoming is home to a so-called "shelf company" associated with the Black Friday online poker indictments.
Wyoming: Potential for Online Poker Regulation
In a word, miniscule.  The state has no appetite for gambling expansion at any level, no industry forces to support regulation and even lacks a state lottery that could provide a backdoor for online poker regulation.
The chances that Wyoming will act to make online poker or online gambling of any kind a regulated pursuit are much poorer than average.  Wyoming is edged out only by Utah for the title of least likely state in the US to regulate online gambling.