Colorado Legal Gambling Laws
Home » US Poker Laws » State Laws » Colorado Poker Laws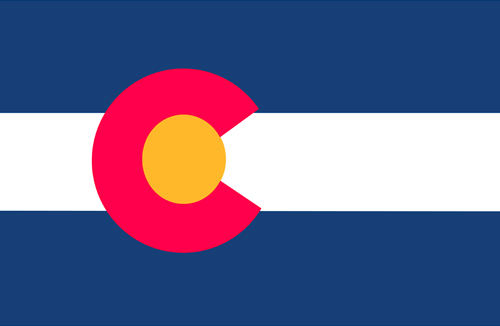 Relevant state code: 18-10-101 et seq.; 12-60-101 et seq.; 12-47.1-101 et seq.
While some parts of Colorado may be fairly libertarian and progressive when it comes to social issues, the state's view on gambling places it more in league with prohibition-minded counterparts like Alabama.  Colorado takes a fairly strict approach to gambling that is based on one of the broadest definitions of gambling that you'll find in any state law:
Section 18-10-102
The risking of money or other thing of value for gain contingent in whole or in part upon lot, chance, or the happening of an event over which the person taking the risk has no control.
Gambling law in Colorado is also further broadened by an expansive definition of "gambling device" that effectively includes everything, known or unknown, that could be utilized for gambling:
Section 18-10-102
"Gambling device" means any device, machine, paraphernalia, or equipment that is used or usable in the playing phases of any professional gambling activity, whether that activity consists of gambling between persons or gambling by a person involving the playing of a machine; except that the term does not include a crane game, as defined in section 12-47.1-103 (5.5), C.R.S.
The penalties for individual gamblers under Colorado law are minimal, with gambling counting only as a petty offense.  Operators, or those involved in "professional gambling" in the parlance of Colorado law, do face stiff penalties - especially repeat offenders.  The aggressive prosecution of fivemenwho organized a $20 buy-in bar poker league is just one example of how seriously the prohibition of unlicensed gambling is taken by Colorado officials.  It's worth noting, however, that no players in the game were charged - only those who organized and ran the game.
What Gambling is Allowed Under Colorado Law?
Colorado allows parimutuel wagering on dog and horse racing.  Colorado allows residents to participate in the state-run lottery.  Restricted casinos are allowed in some parts of Colorado and can offer slots and certain table games certain to extensive restrictions.  You can view a current list of Colorado casinos at the state's website.
Colorado makes a specific exemption for social gambling in their law.  The exemption utilizes a fairly standard definition of social gambling:
Section 18-10-102
Any game, wager, or transaction which is incidental to a bona fide social relationship, is participated in by natural persons only, and in which no person is participating, directly or indirectly, in professional gambling;
Note that - as long as no one profited from the running of the game - your home poker game would still be legal even if you were a "professional" poker player.  Under Colorado law, "professional" gambling refers to the business of operating a gambling game and not to the state of gambling as your primary profession.
Limited charitable gambling is permitted in Colorado in the form of bingo and raffles.  You can learn more about the requirements and licensing at the Colorado Secretary of State page for charitable gambling.
Can I Play Poker Legally in Colorado?
If you are playing poker at a licensed casino or in a social game as defined under Colorado law, then you have no problem.
If you are playing in an unlicensed environment, the picture is less clear.  Under Colorado's expansive definition of gambling, the skill element of poker is somewhat moot.  This question of poker as a skill game was litigated in Colorado in 2008-2010, with the State Supreme Court eventually declining to hear a poker player's appeal of a lower court's decision that poker was gambling under Colorado law.
Short answer:  Current Colorado law regards poker as gambling, and therefore illegal unless it occurs in a licensed or social environment as defined under Colorado law.
Are Online Poker Sites Legal in Colorado?
There is no part of Colorado law that explicitly addresses gambling online or more specifically, online poker sites.  In 2005, the Colorado Attorney General issued an informal opinion asserting that online gambling is not legal in Colorado (a position also asserted on the Colorado.govwebsite). 
That opinion is buttressed by two aspects of Colorado law regarding gambling:
Colorado law specifically permits certain types of gambling to the exclusion of all others; since online gambling is not explicitly legal in Colorado, it must then be by definition illegal.
Colorado has a "transmission" law that makes it illegal to "transmit or receive gambling information."
We have been unable to locate any prosecutions of individuals for playing poker online or for violating the transmission laws on Colorado's books.  .
Colorado Gambling Law - Fun Facts
The maximum wager on any game in a Colorado casino used to be $5.  The maximum wager was changedto $100 in 2008.
Programs such as Holdem Manager would likely be illegal under the letter of the law if Colorado were to regulate online poker.   Under Section 18-20-108, devices that keep track of the cards played, predict outcomes or analyze probability are illegal.
Current Developments in Colorado Online Gambling Law
Reports emerging in late May of 2012 suggested that the Colorado Gaming Association, the major trade group for the state's gambling industry, has begun construction of a bill to regulate online gambling in Colorado.  No bill or further information is available at the CGA website, so one could surmise that the news represents more of a trial balloon for the group than evidence of a bill that is in anything resembling an advanced stage.
Will Regulated Online Poker Come to Colorado?
Colorado has more potential than some states, but less than others.  Let's talk first about the state's potential as part of a group of states operating an interstate online poker network.
On the plus side, Colorado has existing gambling operations - including poker - that have proven quite popular with residents.  Colorado also has some existing agreements with other states regarding simulcasting and lottery that could provide the basis for an interstate poker compact.  On the negative side, Colorado has some very restrictive laws on the books - including the $100 maximum wager - that would need to be negotiated before any interstate deal could be reached. 
What about Colorado as a stand-alone, intrastate room?  There's far less potential there, as the state faces challenges from a relatively small population base along with a fragmented industry and regulatory situation that might prove insurmountable.
In short:  While there does appear to be a bit of interest from the gambling industry in Colorado, the state is unlikely to see regulated online poker anytime soon - unless momentum from a suitable interstate partner like Nevada or California carries the state into a large interstate partnership.