Real Money Poker Sites Accepting USA Players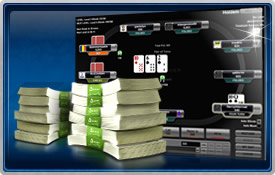 There are a ton of real money poker sites out there to choose from and all poker sites offer real money games. That's a good thing on one hand, because you've got options. But on the other hand, all those options can make things confusing. That's why you need to know what to look for when you're searching for a place to play, especially when your playing poker with cold hard cash.
The best real money poker sites accept US players, offer reliable and friendly customer support, a steady stream of traffic for cash games and of course easy to clear deposit bonuses.
This page outlines the best real money poker sites for USA players. Below you will find mini reviews for each poker site including the software used, minimum deposit required and a few features you can expect to find once you download the software. Most of the poker rooms are Mac compatible, supporting a native Mac poker client.
All of our US real money poker rooms provide players with a rewards program, over and above the bonuses outlined below. In some cases you may qualify for a daily cash back program, where you earn cash back into your poker account based on the rake you pay in the cash games.
Lists the Best Real Money Poker Sites for US Players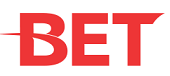 BetOnline Poker - Accepts All USA Players and Offers Casino Games
The Only Real Money Poker Site with a 25% Instant Bonus
Bet Online is the newest poker site to hit the market and offers real money games in Texas Hold'em as well as Omaha. This room is packed full of fish making it one of the easier poker sites out there. Bet Online has a minimum deposit requirement of $50 up to $1500 and is offering a 25% instant bonus on each deposit. The poker room runs games at all levels, in a variety of formats and is currently one of the best options for American players as they have quick payouts on withdrawals. 
Comparing Real Money Poker Sites
Most of us who've been playing online poker for a while have made a few mistakes when choosing online poker rooms – I know I sure did. I want to help you to avoid making those same mistakes, so I've compiled this list of 5 things to know when comparing real money poker sites.
1. Not All Real Money Poker Sites Spread the Same Games
It's no fun to sign up to a poker site or mobile poker room only to find that the game you wanted to play isn't offered there. It kind of renders your entire search process useless. Save yourself some frustration and research each site's games before you sign up.
If you play the more popular forms of poker, namely Holdem or Omaha, you won't have a problem with this. Pretty much every real money poker site in the world spreads both games in cash and tournament form.
But if you're into the lesser-known forms of poker, like HORSE and other mixed games, you need to be careful.
Very few sites spread HORSE these days, and fewer still spread uncommon variants like Badugi. Carbon Poker and Lock Poker are two of the only players left in this space. Of the two, I'd recommend Lock Poker – the on-site casino makes the games really soft.
If you like particular types of tournament games, make sure a potential poker site has them. Some sites, like Cake Poker , pride themselves on offering unique tourney structures.
2. Some Real Money Poker Sites Have More Players
It's a fact: without players, there can be no poker. A real money poker site could have world-class software, a bunch of incredible games, and excellent promotions, but none of those things matter if there are no players sitting down at the tables.
You'll find that the most established sites online have the largest player pools. For example 888 Poker has been around for ages – since 1997 to be exact. Thus it's no surprise that it's one of the largest networks around, with about 2000 players average online at a given time.
Now, it's not necessarily a given that the sites with more players are better. It's all about what you're looking for personally. If you just want to make sure you'll be able to get a game at all times, then yeah – choose the biggest site you can find. But it's a fact that the smaller sites often have a higher fish-to-regular ratio than the big guys.
A site like Bovada Poker is a goldmine if you're just looking to crush bad players. The vast majority of players there are terrible. In fact, it's practically Bovada's corporate policy to make sure fish love their site and stick around – the Bovada software has built-in features designed specifically to deter grinders from sucking the games dry.
So ask yourself what's more important to you: a smaller player pool made up of mostly fish, or a larger player pool with some grinders sprinkled in. Then choose your real money poker site accordingly.
3. Some Real Money Poker Sites Have Better Software
This is probably the hardest part about picking a poker site, because you can't really know whether or not the software is good without having played there. I've signed up at the download sites and played real money poker on iOS that looked incredible on paper, only to find that the games were glitch-filled and slow beyond belief.
A good rule of thumb is that the more established poker sites will have better software. Think about it: a site like Bet Online has been in operation for over 10 years. That's over 10 years of investment into the software client that other sites simply can't match. Thus it's no surprise that 888 Poker has one of the best software clients around.
Some of the features that make BetOnline Poker and Bovada's software world-class are:
Blazing fast connection speeds and smooth-clicking buttons.
Multi-tabling options like auto-resize tables and a four-color deck option.
Of course no two players are like, and there's room for subjective opinion in picking a real money poker site based on software. But it's almost always true that older, bigger poker sites will have better software clients. Keep that in mind when making your choice.
4. Some Real Money Poker Sites Have Better Reputations
Wherever we choose to play, we want to be sure that our poker investment is kept safe. The main mechanism for determining whether or not a real money poker site is legit is reputation.
Frankly, sites that rip people off do not last in this industry. Once word gets out that a player has been stiffed, or once too many players complain about poor service, a poker room has dug its own grave.
Conversely, sites with excellent reputations generally have histories of serving players well. Bovada Poker and BetOnline.com have long been known to be two of the safest real money poker sites around. They're so safe, in fact, that they've gained near-complete mainstream acceptance.
5. Some Real Money Poker Sites Give Better Bonuses
You'll certainly want to factor promotions and bonuses into your decision when choosing a poker room. Sometimes bonuses can be the difference between a winning month and a losing month, so take advantage of whatever free cash you can get.