US Poker Sites Accepting PrePaid Credit Cards
The prepaid card solution is a very fast growing industry and these prepaid cards do a great job for, not only poker players trying to fund their online poker account, but for everyone. Using a prepaid card protects you from being charged large overdraft fees from a checking or debit account. Do we really need a bank account anymore? Before you answer, look at some of the additional services that these companies provide, like the ability to fill a check out online and it will be sent for you drawn on the prepaid card balance. Most of these prepaid cards offer many other benefits, such as automatic bill pay and some even allow you to earn points that can be converted in to cash. Here is a list of some of the most reliable prepaid cards with many available services and a good record of getting transfers through to your online poker account.
Best Pre Paid Card Accepted USA Poker Sites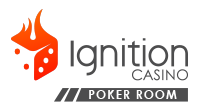 Ignition Poker - Accepts All USA Credit Card Deposits
110% up to $1100 Bonus - Includes $100 Instant Bonus
Ignition Poker is one of the top 10 poker sites for US players and accepts all US credit cards including Amex, Visa, and MasterCard. The poker room is endorsed by professional players and provides a weekly heads-up match with a $1000 prize pool. Players will receive up to $1100 on their first deposit with 10% available in cash when you join through our site. The site is one of the fastest paying poker rooms on the market for USA players.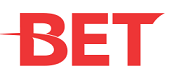 BetOnline Poker - 25% Life Time Bonus on New Deposits
Bet Online Poker accepts all credit cards from US players. The poker room features a 25% lifetime cash bonus (paid in tournament dollars), and provides immediate access to the online casino and sports book. To use a Visa card to deposit, simply click the Visa logo and complete the form. Players that want to deposit using a MasterCard, Amex or other credit card will need to purchase a prepaid visa card from within the cashier first. Once you have your prepaid account loaded, you simply use that account to deposit to the poker room.
| | |
| --- | --- |
| AAA PrePaid | Backed by the largest auto club in the United States, AAA, and being run through American Express, one of the top credit card networks, you will be assured of flawless customer service along with very low rates. |
| WWWCard | The WWWCard is a specialized type of Visa prepaid card, mainly because you do not ever actually receive a card. This prepaid deposit method is for the sole purpose of online transactions. Cal is the WWWCard service provider and they have been in this payment solutions industry for more than 30 years. Israel Discount Bank/First International Bank own, the company, Cal. |
| UPside PrePaid | The New York, NY based company, Plastyc, Inc. is the operator of the UPside prepaid card. They offer a number of design choices, as well as other optional services. The UPside prepaid Visa card is issued by South Dakota's Metabank. |
| Wired Plastic Visa | Based in Utah, One Global Finance, Inc. is the operator of the Wired Plastic Visa.  This prepaid card is processed by Galileo Processing and the issuance of The Bancorp Payments Solutions Group. |
| Only1 | The Only1 Prepaid card is operated through Metabank, located in Salt Lake City, Utah. |
| Visa Reloadable Prepaid Card | Covered with the special Visa trademark on the face of your Visa Reloadable Prepaid card, you can feel comfortable with every transaction that you make. |
| NetSpend Visa Gift Card | NetSpend issues their Gift Cards through Inter National Bank and MetaBank. |
| OneDebit | OneDebit has been a high volume provider of prepaid cards and can provide US or International cards. |
| Green Dot | Green Dot is a really big player in the prepaid card industry. Green Dot is sold on the New Your Stock Exchange as GDOT. |
| NetSpend Prepaid Visa | NetSpend has been providing prepaid cards since 1999 and has issued more than 7 million cards. |