Online Poker Sites With the Most Fish
Determining whether or not a poker site is fishy can be difficult without actually playing there. Nevertheless, there are a few out-of-game features we can look for as indicators of a how easy a poker site really is.
Poker sites with the most fish have:
A casino running parallel to the poker room
Novelty features built into the poker software
Active mass-media and internet advertising campaigns
Below you will find a complete list of the easiest poker sites for USA players. Don't believe us? Take a look at the real money games and you'll see loads of newbie's seeing every flop and loose players in the tournaments.
Our list of fishy poker sites includes the softest sites for Hold'em cash game players as well as tournament players. While the poker rooms below offer Omaha, you won't find the games as active as Hold'em.
Reviewing the Best Fishy Poker Sites Online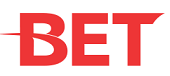 BetOnline Poker - Loads of Fish From Sportsbook & Casino
Receive an Exclusive Instant Bonus On All Deposits!
Bet Online Poker is currently our #2 poker site with the most fish. The poker room is one of the newest poker sites on the market, which means you will not find as many grinders at this poker room. Bet Online features an online casino, and world-renowned sports book, thus attributing to the above average gamblers on site. The cash games are spread between Hold'em and Omaha, with the majority of soft games capped at $3/$6. The poker room is offering a unique bonus offer for new players. Join BetOnline through our site and receive a 25% instant bonus on all deposits. The bonus can be used immediately in any real money tournament.
There are some things you can look for when trying to find the easy poker sites. Below we've listed our top five tips for determining whether a poker room is loaded with fish.
1. Poker Sites with the Most Fish Have Casinos
Fish like to gamble. Grinders don't. It follows that a casino would be more attractive to a fish than to a grinder.
Grinders know how to calculate odds, and they know that the house always wins. This is as true in poker as it is for casino games, but there's a key difference: in poker, you can control your own odds. At a table game, resistance is futile. The house rakes pots in poker, but a good player can win in the long run. A casino game is nothing but rake, and the player always loses in the end.
"But people make wads of cash counting cards at blackjack," some say. True, but you can't count cards online. Even casinos that use simulated shoes for the deal can't be beat in the long run. The odds are too poor for the player. Simply put, online table games are a bad bet every time.
Fish don't care about that. To them, the roulette wheel is not a series of rules and possible outcomes with assigned probabilities; the roulette wheel is a spinning disc of joy, a chance to get lucky or score big. Poker sites with the most fish realize that it's excitement that sells, so they offer up casinos to please thrill-seeking players.
And the thrill-seekers come out in droves. You'll find them at sites like Bovada Poker, where it's common for Fish to play a poker tournament and blackjack at the same time. Gamblers are going to gamble, and gamble they do. So if you want to swim in the fishiest waters, look for poker sites with casinos. You will usually find that the casinos offer real money Android apps or mobile apps, giving the gambler easy access to the site 24/7.
2. Poker Sites with the Most Fish Have Novelty Software Features
Fish gamble for the experience of gambling. Grinders grind to make money. It follows that fish will be more attracted to fancy software features than grinders. The poker sites with the most fish almost always have novelty software features, because the only people who would care about those features are fish.
A caveat: I'm talking about software features with no pragmatic use to the poker player. Stuff like Lock Poker's emoticons feature. These things are pure glitz and glamor; they do not help a player's game in any way. They are aimed at attracting fish rather than grinders. Poker sites with the most fish are full of features like these.
There are fancy software features that are incredibly useful in terms of strategy. Lock Poker's mini table view is an example of this. Mini tables allow you to tile more tables simultaneously on a single poker screen, which makes multitabling much easier.
This goes to show that not all fancy features are for fish – just the ones with no pragmatic value. You can identify poker sites with the most fish by looking for these 'useless' features in the software client.
3.Poker Sites with the Most Fish Advertise Heavily
Poker sites that advertise heavily are often some of the larger players in the industry. Bovada Poker is an example: the site runs ads like there's no tomorrow, and it's one of the biggest sites for USA players online. Same thing goes for BetOnline.com.
It follows that simply because these sites are 'big' – i.e. they have a large player base – they will have 'more' fish than smaller sites. Thus it is technically true that the poker sites with the most fish are the big advertisers – they are among the largest poker sites online.
But be mindful: the ratio of fish to regulars might be worse at larger sites than at smaller sites. And it's this ratio that matters when it comes to profits. More is not always better.
You'd rather play at a small site with a high ratio of fish to regulars than a big site with a low ratio of fish to regulars. Your competition will be easier as a whole, and you'll make much more profit that way.
So while you will find more fish at a poker site that advertises, you won't necessarily find the best fish to regular ratio. That is something to consider when estimating your bottom line.
What Are the Poker Sites with the Most Fish?
Now that we've explored how to identify the poker sites with the most fish, let's look at a concrete example. Betonline Poker matches all our fish-finding criteria, and indeed is known to be one of the fishiest poker sites online.
Fishiest Online Poker Site: Bet Online Poker
Bet Online Poker is owned by BetOnline.com, which runs a number of online gambling poker properties. This includes BetOnline.com(sportsbook), and Bet Online Casino. All of the BetOnline properties accept players from the US, regarless of state. This includes Nevada, New Jersey, California, etc.
No surprise, then, that Bet Online Poker's traffic base includes a considerable number of casino affictionados. As we know, casino players are fish at the poker tables. Thus we can expect to find plenty of bad players at BetOnline Poker. Thanks in no small part to its casino, BetOnline Poker is one of the top poker sites with the most fish.
Bet Online Poker reels in new players by offering the best bonuses for casino, sports and poker players. The sportsbook will match any competitors bonus offer, while the casino gives up to $5,000 free. Tie into that the 25% instant bonus available on all deposits in the poker room and you have a powerhouse for bonus offerings.
To complete the fishiness trifecta, BetOnline Poker advertises heavily both online and off.
Traffic figures at BetOnline Poker are in the sweet spot between 'just right' and 'really high', which means the fish to regular ratio is quite high. It's not like PokerStars where every grinder in the world has an account. The field at BetOnline Poker is eminently beatable. The site's reputation as a poker site with the most fish is certainly well-deserved.