Best Poker Tournament Overlays - Poker Overlays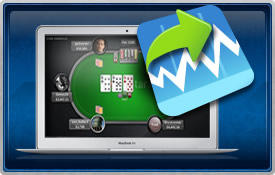 Poker tournament overlays are a fantastic way for players to boost their bankrolls and receive added ROI. You receive additional value for your entry fee and have the opportunity to win a bigger share of the prize pool than you would in a standard MTT. Not all tournaments online go into overlay and you will find the bigger sites generally have few if any overlays due to the high volumes of traffic these sites attract. This is where we come in. If you're looking for an overlay poker site or want to find a poker room where you will receive the absolute best value, the sites listed below will provide you with this.
The poker rooms featured on this page offer the best tournament overlays you will find online. In fact, it's not uncommon to find an event where the poker room kicks in an extra $10k or $20k which is serious cash if you final table.  All of the sites listed on this page accept USA players and US deposit options and you will receive exclusive bonuses not available on any other site. If you're not sure what a poker overlay is please see our article below or check out BetOnline.com or Ignition Poker. These two poker rooms have the most overlays online.
Biggest Poker Tournament Overlays Online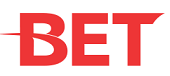 Visit
BetOnline Poker
BetOnline Poker - 25% Instant Cash Bonus for New USA Players
Bet Online offers regular overlays and has the softest competition for US players. The poker room is on it's own network, which means you won't be playing with thousands of people and the majority of the traffic crosses over from the sports book.   While the guaranteed tournaments are not nearly as big as other sites, they are profitable and easy to beat. Another benefit to choosing Bet Online is that the bonus is paid in tournament coupons. This means that when you make your first deposit, they credit your account with 25% of your deposit in tournament dollars. You can use the tournament coupons immediately to enter any tournament or overlay. It's like getting free money to win more money.
What is an Overlay Tournament?
A guaranteed tournament is a tournament where the poker rooms guarantee the prize pool will be a minimum amount regardless of the buy-ins. Guaranteed tournaments can run into overlay when the tournament buy-ins do not equal the amount of the guaranteed prize pool.  The "overlay" is the excess funds the poker rooms add to the prize pool to offset the lack of entry fees.
An example of this would be the Bovada weekly $100K GP. This event costs $150 +$12 entry free and always goes into overlay. The field usually consists of no more than 500 players, with most tournaments attracting between 450 - 475. Using the 500 number as a base example, the tournament would have $75,000 in buy-ins which would mean Bovada would have to offset the lack of player buy-ins by adding an additional $25,000 to the prize pool.
You can look at it from another angle. The $150 tournament entry fee you paid is now equivalent to a $200 tournament ticket. $100,000(prize pool) / 500 (players) = $200/player. Now if we take into consideration the prizes paid out in an overlay with 500 player's vs.  a full tournament of  667 players it breaks down like this.
The overlay tournament would pay the top 63 people with 1st receiving 19.91% of the prize pool, totalling $19,910. If the tournament was to receive the full number of buy-ins to offset the cost of the event (666 players), 1st place would earn 18.8% of the prize pool, which equals $18,800. So not only do you receive additional value for your entry fee, but the payouts are generally higher if you end up cashing.  
An overlay occurs when a poker room has to add money to the prize pool in a poker tournament. Suppose a poker room runs a $100,000 guaranteed prize pool tournament. The buy-in is $100+$9, and only 800 players enter. Normally, the prize pool would be $80,000. Since the poker room guaranteed the prize pool would be at least $100k, it would have to add $20k to the prize pool. This additional $20k is considered the overlay. All prizes in this tournament are 25% larger than they normally would be had there been no guarantee.