Poker Player Bios - Jean-Robert "Bobby" Bellande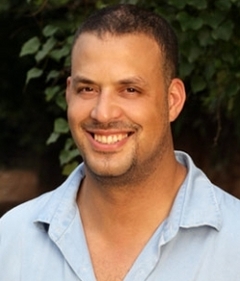 Jean- Robert Bellande is an aggressive cash game player who is recognized at the tables for his vocal abilities during the game. Although he is known as a pro player, many will remember him from Survivor: China where he finished in 8th place.
In 2005 he finished an impressive 3rd place in the World Series of Poker Circuit Event cashing $219, 900 and less than a week later he won the 2005 Winnin 'o' the Green tournament. Although his wins were a big success for him, it was his canny comments at the table that put him in the spotlight.
In early 2008 it was announced that Bellande was joining the Team Ignition and would be representing Ignition Life Poker in the 2008 WSOP. During the event he placed second in the $1,500 Limit Holdem Event and 442 out of 6844 players in the Main Event. His total tournament wins as of 2008 total $1,000,000.
Bellande is an active player on Ignition Life, and is often found playing in the weekly team leaderboard heads up tournaments where an online player gets the chance to play the pros heads up. Other members of Team Ignition Poker include; David Williams, Justin Bonomo and Evelygn Ng
Tournament Stats for Jean-Robert Bellande
02-Jun-2008  $ 5,000 Limit/No Limit Hold'em 39th World Series of Poker (WSOP) 2008, Placed 27th $ 12,483
30-May-2008 $ 10,000 World Championship Pot Limit Hold'em 39th World Series of Poker (WSOP) 2008, Placed 7th $ 124,080
23-May-2008 € 5,000 No Limit Hold'em WPT Spanish Championship, Placed 22nd € 7,580
25-Feb-2008 $ 20,000 Week 6 - "International" Poker after Dark III, Placed 2nd $ 11,818