Poker Rooms Accepting Western Union Deposits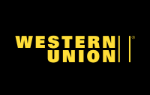 Western Union may be one of the oldest names in business, but it is a relatively new one for online poker players in the United States.  New as it may be, Western Union is rapidly becoming the deposit method of choice for US poker players, who appreciate the relative ease of the service along with the high acceptance rates Western Union enjoys at US-facing online poker sites.
What are the top US poker rooms online that take Western Union for deposits?  We've reviewed all of the poker sites that take US action and assembled those that accept Western Union into the list below, where you can also read detailed reviews for each site.
Why Should I Use Western Union to Deposit at a US Poker Site?
The choice of a deposit method is always going to be something that comes down to individual needs and preferences.  Players who want to make small deposits may prefer credit cards, while players without easy access to a credit card may prefer a service that allows them to use cash - like Western Union.
Ultimately it comes down to two simple questions for poker players in the US:  What methods does the room of my choice take, and which of those methods is the easiest for me to use?  If you have any questions about the various pros and cons of deposit methods for poker sites, be sure to review our guide to the top US sites for credit card deposits (along with our individual guides covering Visa, MasterCard and American Express) and our overview of poker sites that accept echecks.
Western Union Poker Sites and Bonuses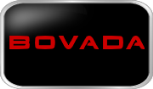 Bovada Poker - Accepts Western Union / MoneyGram Transfers
110% up to $1100 Bonus - Includes 10% Cash up to $100
Bovada Poker offers a huge $1100 deposit bonus, and is one of the few poker sites giving players 10% of their bonus up front in cash. With a great cash back rewards program, excellent software and huge promotions the poker room is definitely packed with value for online players. Bovada accepts all Western Union and Money Gram deposits and has one of the fastest processing rates for withdrawals, with US players receiving their cash outs in less than 48 hours or within 5 days by check.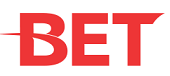 BetOnline Poker - 25% Instant Cash Bonus for New USA Players
BetOnline Poker offers US players one of the best player rewards programs in the industry. The poker room is giving new players 25% instantly with all deposits made within the poker room. This means that as soon as you deposit via Western Union, the poker room will credit your bonus account with an amount equal to 25% of your first deposit. The bonus bucks can be used immediately. Bet Online accepts Western Union transfers as low as $50 up to $1000.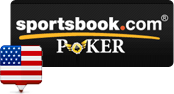 Sportsbook Poker - Accepts ALL USA Poker Players
100% up to $750 Bonus - No Bonus Code Needed
Sportsbook Poker is one of the few US poker sites accepting Western Union transfers for both deposits and withdrawals. The poker room offers a fully customized software program, available for Mac, Linux and Windows users in addition to a great line-up of online tournaments and real money cash games. The poker room is home to the largest progressive bad beat jackpot online, awarding more than $24 million to date in prizes.
Is Using Western Union Safe?  Will My Deposit Get to the Site?
Western Union is arguably the most established and recognized money transfer service in the world.  As long as you're dealing with one of the rooms on our list of the top US sites for Western Union deposits, you shouldn't have any concerns about security when making your deposit.
One of the great things about Western Union is that it is inherently less risky than many other major deposit options.  The amount of personal information that you need to reveal is minimal, and - unlike a credit card deposit - your total risk is limited to the amount of your deposit.
Your only real concern is dealing with an unknown or unreputable room that will pocket your deposit, but if you stick to the list of established sites taking Western Union, then your chance of having such an experience is basically nil.
I Heard There Were Major Fees Associated With Western Union Deposits
Western Union fees can be substantial, especially for smaller deposits.  The general fee structure is a flat fee plus some percentage of the amount, so when you're talking about deposits under $100 the flat fee represents a much higher effective rate than you'd paid if you deposited something closer to $500.  The fees vary a bit based on currency, where you're sending the money and other factors.
The good news is that you shouldn't ever really need to bear any of these fees, because online poker sites are generally happy to pick up the tab in order to motivate you to deposit.  A poker site can't live without deposits, so players have a pretty good amount of leverage on this point.  All you need to do is contact customer support and request a fee waiver or some sort of bonus to account for the fee, and you won't need to worry about the (sometimes excessive) fees that Western Union charges you for sending money.
Quick Facts About Western Union
Originally envisioned as a massive telegraph company that would unite the heavily fragmented communications industry of the 1850s, Western Union has undergone a number of identity shifts during the company's 150+ years.  From telegraphs to telephones to charge cards to the full-fledged financial operation known to current customers, Western Union can lay claim to one of the longest - and most colorful - timelines of any modern company.
Some interesting Western Union trivia:
Western Union issued the first commercial charge cards to consumers (1914).
The company was employed by the US Government to deliver death notices to families of soldiers during World War Two.
The company was the first to have its own stable of commercial satellites.
Western Union laid the communications line that the US Government employed to test the earliest versions of the Internet.